How to get started

In order to see the web site with the pictures, you have to left-click within the black circle in the middle.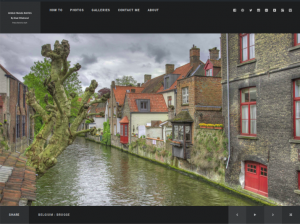 The website starts with a
slide show showing a taste of my destinations. In the menu in the lower right corner, you can choose to display the previous picture, pause or view the next image. Finally, you c
an choose to view the image in full-screen.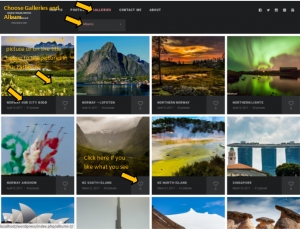 There are two ways to chose pictures, either by I) Galleries >Albums or II) Photos.

The same pictures are displayed regardless of method.



I) Select Galleries and Albums. The newest categories are at the top. Click on the thumbnail picture or on the title below to watch pictures in the chosen category.
Give your likes by clicking on the heart in the lower right corner.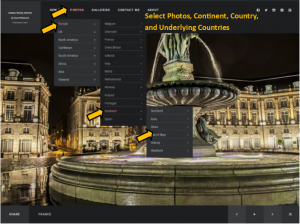 II) 

Select images using the PHOTOS menu and select Continent, Country and Underlying Countries.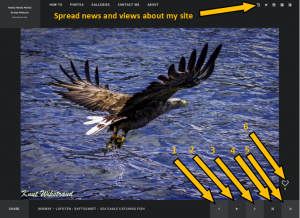 When images are opened from the PHOTOS or Galleries menu, an automatic view of the images starts as full-screen slider. You can influence the way the images are displayed:
1 View previous image
2 Pause / Play
3 Next picture
4 Full Screen On / Off
5 For pictures opened in ALBUM: Cancel and return to ALBUM
For pictures opened from PHOTOS, exit by selecting other menu  options
6 Give your likes to pictures that you like
Spread info about the photo site to your friends (upper right corner)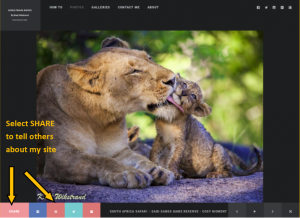 Select SHARE to tell your friends about my photo site
A tip to improve the view: Press F11 to get Fullscreen view. Press F11 again when finished.